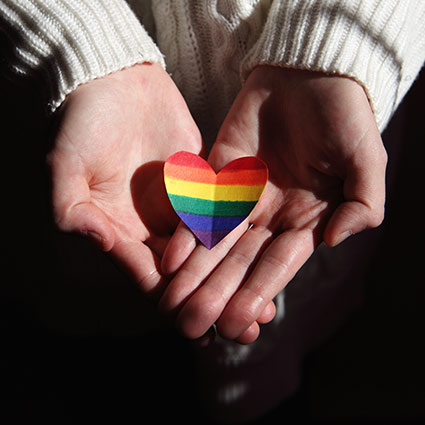 Pride is a joyful celebration of all of the beautiful identities of our LGBTQ+ community. We create spaces where we can bring our whole selves to dance and march in the streets and declare: We are here. We are visible. We are proud!
But this is also a moment of crisis for our country and our community. Lives are literally on the line. Too many people — trans people, Black and Brown people, people living with HIV & AIDS, people being denied basic care — are facing unprecedented attacks. And still, we rise up and fight back.
Never forget that Pride was inspired by the Stonewall riots. At Stonewall, we stood our ground. Today, we are still fighting and will do so until we have freedom without exception, liberation without exception, joy without exception and pride without exception.