New Patients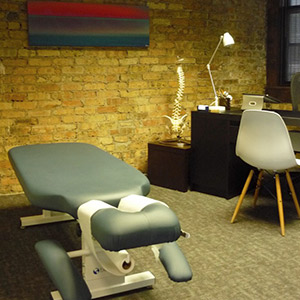 Our practice offers a relaxed, comfortable atmosphere where all ages will feel at ease. There is a reception area for you to spend a few moments unwinding in before seeing our doctors and therapists, with separate rooms for each of the treatments we provide.
New patients can find the necessary paperwork for chiropractic or cosmetic acupuncture online, which can be filled out and brought in with you completed.
ONLINE PAPERWORK »

The First Visit
Please wear clothing that allows you to move around in so that all necessary testing can be performed. This appointment takes 45-60 minutes in total and involves the following:
Taking your health history
A specific examination tailored to your area of complaint
Discussing your diagnosis and a treatment plan
Receiving your first chiropractic adjustment
Following Up
Subsequent appointments take about 15-40 minutes to complete. We will answer your questions or address any concerns, then treat you according to your plan.
As you start to feel better, the frequency of your visits will decrease. The doctors will also advise you on other lifestyle aspects such as nutrition, posture, ergonomics and exercises to speed your healing.
Contact our Lakeview practice today to schedule your time. We offer Saturday appointments and late opening hours!
Cancellation Policy
Missed or Late Appointments: 24-hour notice is required to cancel appointments. $50 for doctor visit, $100 for initial visit, new chief complaint, massage or cosmetic acupuncture if cancelled less than 24 hours in advance. If you are more than 20 minutes late for an appointment, that appointment may be forfeited and you may be charged a missed appointment fee. Please help us deliver the best service by keeping your scheduled appointments.

New Patient Center | (312) 208-1550