Cosmetic Acupuncture in Lakeview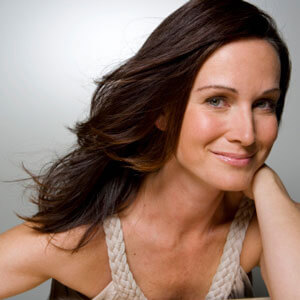 Cosmetic acupuncture or facial rejuvenation utilizes the centuries-old Chinese technique to enhance physical appearance and overall health and wellness. This therapy is safe and effective and can be used as an alternative to more invasive cosmetic procedures such as facial fillers and injectables.
How It Works
The treatment stimulates blood flow to the face which in turn increases the production of collagen and elastin which gives the skin its youthful appearance. According to traditional Chinese acupuncture theory, the treatment also stimulates your body's natural energy or Qi to help improve muscle tone and restore a fresher, smoother complexion. Cosmetic acupuncture has been featured on The Dr. Oz Show," O The Oprah Magazine, and USA Today. The benefits include
Improvement in acne and rosacea
More even skin color and tone
Reduced puffiness around the eyes
Tighter pores
Tighter jawline, reduction of sagging jowls
Reduction in fine lines and wrinkles
In addition to noticeable results in facial appearance, patients at Modern Chiropractic Chicago report feeling revitalized and experience an improved sense of well-being and energy.
Getting Started
The treatment consists of the placement of extremely fine acupuncture needles to points around the face, neck, hands and feet. During the treatment, the patient lies in a relaxed environment for 20 minutes, and then the needles are removed. Most patients are surprised to learn how comfortable and relaxing a treatment can be and many fall asleep during the session.
Once the needles are removed, a treatment called facial gua sha is performed to help boost collagen production. This manual therapy/massage technique uses a small tool that is comfortable and relaxing for the patient. The improvement of skin tone and color are usually evident after the initial sessions, and more significant improvements are seen with a series of treatments.
A Comfortable Procedure
The needles used for cosmetic acupuncture are extremely fine. Some patients may feel a mild stinging sensation on some points, but most points cause no pain whatsoever. Once the needles are placed, the patient is usually unaware of them and experiences a deep sense of relaxation.
CONTACT US »
Contact us with any questions or to arrange a complimentary consultation with Dr. Backhaus. Same-day visits may be available!

Cosmetic Acupuncture Lakeview | (312) 208-1550